Guidance
Office Hours 
Monday - Friday: 8:00 - 3:15  p.m.Services offered by the Guidance Department include:
Academic advising, including course selection and scheduling
Individual counseling regarding personal problems or concerns
Group counseling focusing on issues of concerns to teens
Assistance with substance abuse issues
Information about grades, report cards and transcripts
Career planning and development

Information about careers
Information about academic and career testing

Information about colleges, universities and technical schools
Information about financial aid and scholarships
Core Beliefs
Barnwell District 19 believes:
All students can learn when provided meaningful appropriate learning opportunities.
A clean, safe, nurturing environment is essential for learning.
A highly qualified motivated staff with high expectations is essential for all children to learn.
Community involvement and parental support are crucial to the learning process.
The district must have a commitment to continuous improvement to ensure student achievement and promote life-long learning.
Our schools serve a vital role in the unity and development of the community.
BLACKVILLE-HILDA HIGH SCHOOL STUDENT CLASSIFICATION REQUIREMENTS: 
 
FRESHMAN:  Student has successfully completed the 8th grade. 
 
SOPHOMORE:  Student has earned 5 credits, including 1 in English and 1 in Math. 
 
JUNIOR:  Student has earned 11 credits, including 2 in English, 2 in Math, and 1 in Science. 
 
SENIOR:  Student has earned 17 credits, including 3 in English, 3 in Math, and 2 in Science.
Seniors who plan to attend a 4 year college should apply to at least 3 colleges by December 1.  Many colleges have rolling admissionswhich means that applications are accepted throughout the school year; however, different colleges have different scholarship, admission, and housing deadlines.  Be mindful of the terms Early Decision and Early Action!  Early Decision is a binding committment to enroll in the school you are applying to if admitted.  Early Action simply means applying early and in most cases receiving an admission decision earlier.  Please check with your college for important dates. Official high school transcripts must be sent directly from BHHS. 
College Applications
South Carolina College Applications
Students can use this state sponsored system to apply to all public universites or technical schools in South
Carolina:
The Common Application
The Common Application is an undergraduate college admission application that applicants may use to apply to member colleges and universities across the United States as well as Canada, China, and many European countries.  Click here to see member colleges and universities.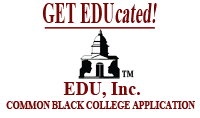 The Common Black College Application
allows students to apply to any number of 50 HBCUs at the same time for only $35.
The Common Black Collge Application 
Links to Local College and University Applications:
Other College and University Application links:
---
After Applying:

1) Request that your transcript be sent: 
2) Remember: You must send your SAT and/or ACT scores to the schools to which you are applying. These scores must come directly from the testing agency and will not be included with or on your transcript. You may use the links below to assist you in having your scores sent to your chosen schools.
       send your SAT scores
       send your ACT scores
Please visit this link for a snap shot of all Private colleges and Universities in South Carolina!
SC Independent College and University Guide
EXPLORE YOUR INTEREST, COLLEGES AND CAREER INTEREST
See sites below to research colleges and career options. You will find assessments, occupation profiles, colleges and much more. 
 
SCIWAY.net 
South Carolina Universities Information Highway is a helpful alphabetical directory of South Carolina colleges and universities. Click HERE to access SCIWAY. 
EduTrek
At EduTrek.com, they gather information on every American school including career-oriented trade and technical schools (also certification programs and other not-so-well-known schools), so that every student can find the right school for them. Click HERE to view site.
It's a free site to use. Prospective students can search the database for schools by state, degree, and subject. They also offer a free matching service where prospective students can fill out some basic information about themselves and what they are interested in. The matching engine will take that information and return with a list of schools that match their needs. Using the matching service, kids can also sort and filter through schools based on whatever criteria they choose.
SCOIS.NET
ttps://sccis.intocareers.org
A FREE resource for South Carolina Students!!!! Log on to take career assessments, create resumes as well as portfolios. You can also research education requirements, salary information helpful high school out-look and more for for hundreds of careers. 
Our User Name: naugusta Our Password: yellowjackets
Career Aisle
The Career Aisle link below has resources that have been created to enhance the career guidance and counseling efforts in grades K-12.  The resources are provided to assist with career awareness, career exploration, and career preparation for the students.
http://media.knowitall.org/series/career-aisle-career-clusters
Completing the FAFSA for the 2017-18 academic year:
This year, you can submit your FAFSA as early as October 1st.
You will use your income tax information from 2016
NEED HELP?!
BHHS will host a Financial Aid night on April 11 @ 6:00 in the Media Center
College Goal SC participates in the national intiative, College Goal Sunday. Various locations around our state will offer free help completing the FAFSA. Please stay tuned for information on a help session near you!
Other resources:
11 Common FAFSA Mistakes (from the official blog of the US Dept. of Ed.)
FAFSA4caster: Click here if you are not ready to file your FAFSA but want to get an estimate of  your eligibility for federal student aid.
Tips for Filling out the FAFSA
Completing the FAFSA 2017-18: document explaining Frequently Asked Questions, the application process and specific application questions.
What happens after you submit your FAFSA?
Resources
Graduation Requirements
 
A minimum of 24 credits is required for graduation, and the credits are divided into the following categories:
| Category | ​Number of Units Needed |
| --- | --- |
| ​English/Language Arts | ​4.0 |
| ​Mathematics | ​4.0 |
| ​Science | ​3.0 |
| ​U.S. History & Constitution | ​1.0 |
| ​Economics | ​0.5 |
| ​U.S. Government | ​0.5 |
| ​Other Social Studies | ​1.0 |
| ​Physical Education/Health or JROTC | ​1.0 |
| ​Computer Science (includes Keyboarding) | ​1.0 |
| ​Foreign Language or Career Technology Education | ​1.0 |
| ​Electives | ​7.0 |
| ​ | ​ |
| ​Total | ​24.0 |